rebuilding payroll from 0 to 1 zeal, august— december 2022


Zeal︎︎︎ provides medium to large businesses the ability to manage payroll and adjacent tasks for their employees. I, alongside product manager Jean Yu︎︎︎, lead a more robust and scalable payroll vision which we determined could only be possible by redesigning its interface and flow from scratch.

As a result, we saw a 16x increase in our weekly active users, as well as a $1.5M increase in daily processed monetary value.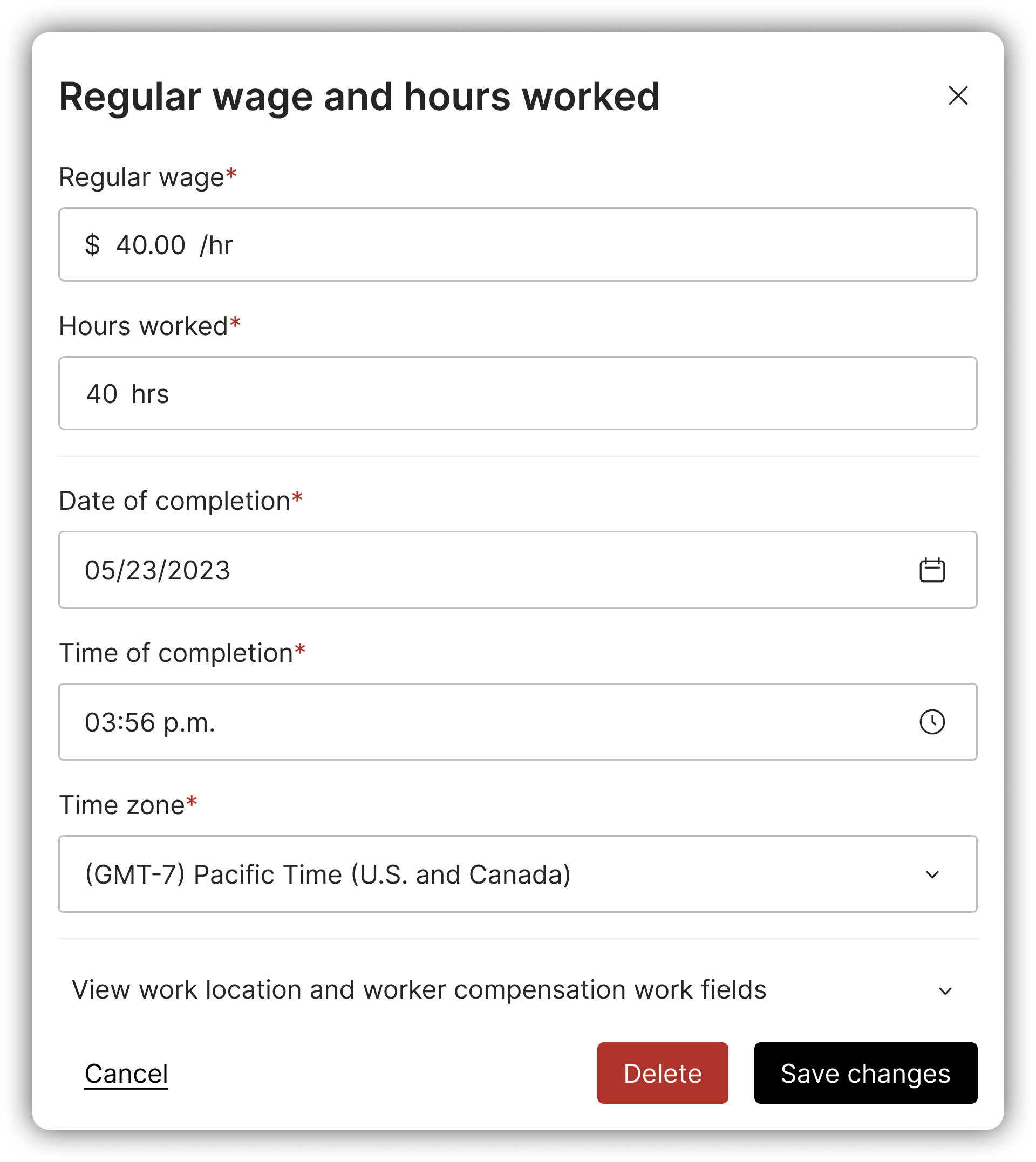 ︎ View the Figma︎︎︎
---
Early discovery revealed that the payroll feature we offered to customers had been inadequately researched and understood beforehand, leading to confusion and churn.

Zeal's previous payroll interface, designed and implemented before I joined, appeared to be built on assumptions. Based on the designs below and following user interactions on Fullstory︎︎︎, it became clear that there had been minimal user and competitor research as well as a lack of a cohesive design system and user experience.



Users faced 3 major issues as a result:



The feature did not provide users with enough guidance and validation.


The lack of a design system and consistent user experience left users confused at every turn.


Payroll's user journey was not what customers expected it to be, increasing their ramp up time.



---
Competitor research helped us understand where we stood amongst competitors.




︎ View our research file on Gusto︎︎︎




I then conducted interviews with customers who had previously managed payroll with competitors like Gusto, Rippling, and CheckHQ. I compiled their reasons for why they had churned and compared them with our findings and reasons why our previous customers churned, informing the team and I on next steps.


---
We found that in order to compete in the market, we needed to reconsider much of payroll's interface and behavior from scratch.

In particular— payroll's design and behavior and language, and automation capabilities.

---
Design and behavior


Zeal lacked a cohesive design system when I joined in August 2022, limiting not only payroll but the product as a whole. I built the core foundation of this system alongside research and early design phases of payroll, which proved to be an effective pairing.

Our system was being tested on a core and complex feature that was also flexible enough to scale as we were realizing the product's visual and behavioral complexity.

We wanted to establish patterns throughout the product to increase navigability and trust, and our design system quickly grew to accomplish that.


︎ Read the design system case study︎︎︎
---
Language


Christina Glass︎︎︎, Zeal's brand designer, and I teamed up to determine a consistent voice and grammar for all areas of the business, including both the marketing and product realm.

Adopting a clear, concise, and helpful language had shown to greatly improve navigability and trust, reducing ghost and rage clicks by 80% within 6 months of its full implementation.


---
Automation




Like our competitors, Zeal had an autopilot feature that would create checks at regular intervals based on a given pay frequency and salary amount. However, the way our autopilot feature was designed limits the automated checks to individual employees, not a group of them. In other words, customers could only run payroll effectively for one employee at a time.

Customers expect to run payroll for a group of employees, often separated by whether those employees should receive checks at regular intervals (regular payroll), or if they receive checks at irregular intervals or only once (off-cycle payroll).



To minimize the time, effort, and room for error in this process, we reframed how regular payroll runs should be conducted. Customers can now identify which employees should be included as part of regular payroll run, and run payroll at regular intervals while the system makes the individual checks for them.